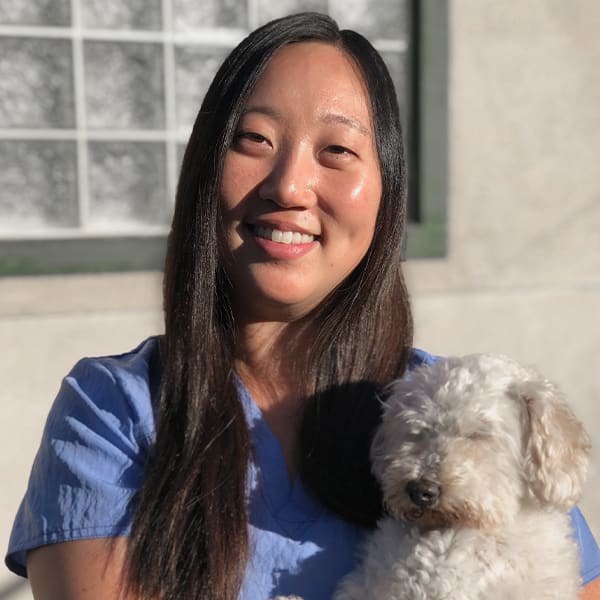 Dr. Joanne Kang
Dr. Joanne Kang was born and raised in Los Angeles and started her career in high school working at a local animal clinic to learn how to better take care of her own dogs. While pursuing her bachelor's degree at Occidental College, she gained more experience working as a veterinary assistant. During her final year of college, she studied abroad in Australia, where she further studied the relationship between humans, animals, and the environment.
Her love for international perspectives and experiences led her to attend veterinary school at St. George's University in the Caribbean island of Grenada. She completed her clinical rotations at Oregon State University, where she developed a particular interest for internal medicine and cardiology.
After school, she came back home to sunny California and has since worked in general practice to promote the human-animal relationship one pet at a time. Her current fur family consists of her two cats, Blackie and Khaleesi.